Welcome to Studio 6 Ballroom Event Hall & Studios!
Tacoma WA's premier Multi-Dance Studio and Hall Rental located in the center of 6th Ave Arts & Entertainment District. We are proud to have the over 20 years of experience of Natasha Thayer - Consulting coach across the states & beyond, TV credits, National Title Holder, Global Champion, & Top 3 in North America - as our Master Coach overseeing quality.
After many requests, Studio 6 Ballroom was built to be a comfortable, safe, and fun place for people from all walks of life to learn, dance, and enjoy events together. It has become a place sought after to forget about life's stresses through social dancing or competition training. There's always more than imagined learned or healed while learning to dance and we take that very seriously in a fun way. Studio 6 Ballroom was also built and designed to be a fun and easy to use venue for private event rentals from birthday parties to proms to weddings. Don't forget to check out our additional rooms for private coaching lessons & meetings!
We look forward to being a part of your dance journey, see you in class!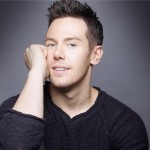 *World Swing champion & SYTYCD champion Benji Schwimmer returning to Studio 6 Ballroom soon!
*New style Youth & Teen programs begin 2016!
We are a trusted professional for Partner Dancing on Thumbtack!
2608 - 6th Ave, Tacoma, Washington USA / (253) 905-5301