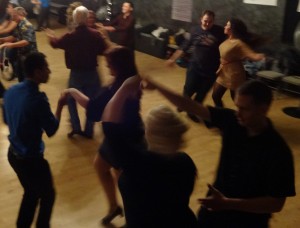 We offer group and private lessons as well as on-location special event lessons!
Check out our Holiday Special! Buy a gift certificate of $50 or more and receive a Friday ticket for lesson & dancing!
We have organized or information pages by style of lesson.  Click on your choice of pages: Getting Started, Group Classes, Private Coaching, and Wedding Lessons for more detail info.
Check out our Facebook page too!
Hover over "Lessons" for categories of lessons or here are a list of direct links: