Dinner Tour Events
Tacoma's popular 6th Ave Dinner Tours & Live Music Events!
Next tour date Sun, September 15th! 
View Menu
Reservation
Welcome To Our Neighborhood Tours!
We're so excited to show you around!
Touring & dining together is a fabulous way to meet new friends! Or, bring old friends or a loved one for a unique fun change of pace and fabulous food and entertainment! Also a great way to get the office together outside of work for team bonding! 
We'll not only break bread together at our fabulous neighborhood restaurants – different ones featured in different tour dates – but also enjoy what the neighborhood & businesses have to offer along with some fresh air outdoor time! Tours wrap up to fabulous local musicians for you to enjoy.
Dietary restrictions make you think you're always left out of fun events like these? Not ours! First, we always have a meat and a vegi option. Second, you let us know what restrictions you have and we'll work with the restaurants for you…we believe you should never be left out!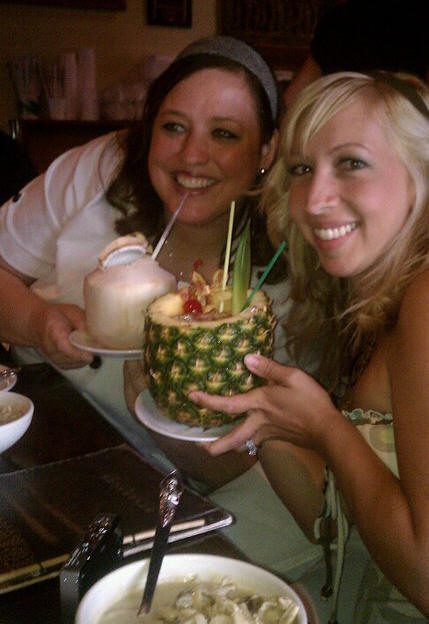 Fresh Ingredients, Tasty Meals!
So many award winning restaurants around us and what a fabulous range of ethnic styles of food to experience – one of the joys that bring the world together!
Always your choice of meat or vegi option AND we take allergen requests.
Bring yourself – a fabulous way to meet new friends!
Looking for something different for date night or friends night?
Fabulous event for team bonding!
Get to know why we love the neighborhood
vibe and the fabulous shops and restaurants!
Enjoy live music and support local musicians!
Great opportunity to try out our wonderful restaurants & shops at a fabulous deal!

"The fabulous deal & fun event allowed me to try out restaurants that I would have not gotten to right away or ever (with my schedule or unsure I would like them thinking of $ I had in my budget that I wanted to make sure to spend on things I would be sure to like). Now I know what they offer, who I can grab take-out from, who I should make reservations with, which I can take big groups to, and all the little shops I can shop at while I'm in the area!"

"Fabulous food & flawless service"
"My friends and I look forward to trying every restaurant on each tour! Already went back to eat at one of the restaurants with more friends!"

"I didn't realize there was so much here! Loved the entertaining tour guide."

"What a great marketing idea! Gave me a totally different impression of 6th Ave than I had before!"
Our News And Events
Flash Sale!
Purchase your ticket 
by Monday, Sept 9th
get $5 off your $45 ticket!
($5 sur charge for purchasing day-of, if any tickets are available)
Purchase
Purchase your ticket while supplies last!  Tour, menu items, and live music all included!
($5 sur charge for purchasing day-of, if any tickets are available)
Contact us
Don't be shy. Let us know if you have any questions! Or, want to join our newletter?
Email info@studio6ballroom.com with "Dinner Tour" in the subject line.