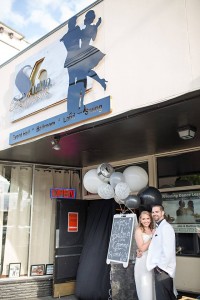 Contact
Call: (253) 905-5301
Text (quickest response time): (253) 905-5301
Email: info@studio6ballroom.com
Facebook: Facebook.com/Studio6Ballroom
Instagram: Studio6Ballroom , Studio6BallroomWeddings , Yummy_Dancing , DancesportWorldTravel  Direct instructor contacts can be located on their information pages
We also have online booking and purchasing for your convenience!
We do get a high volume of calls and are often in appointments making text & email the quickest to reach us as well as our online booking system.
Hours
We are a by-appointment venue.
Appointments – tours and dance lessons – must be made ahead to guarantee availability of a tour guide or instructor.
We have a self service booking site to assist in requesting appointment times, registering for classes, booking event hall tours, and making purchases – click here. We are also available via text (253) 905-5301, email, or call.
Phone (text preferred or call) assistance is available Wednesday-Friday 2-10pm+ and Saturday's noon-5pm+ (closing varies with hall rental & events).
Location
WE MOVED!!!
We're so excited! Sign up for email updates or create a free dance account online for updates!
Originally located at 2608 – 6th Ave, Tacoma WA 98406 in the 6th ave district where there's always something to do! Surrounded by unique shopping, skilled professional services, fabulous award winning restaurants and evening venues to make your visit a full and fun one!